Legal New Jersey Gambling Sites
Breaking: Supreme Court Decision Overturns PASPA, Allowing Sports Betting In New Jersey!
May 14, 2018, brought great news to Atlantic City, the state of New Jersey, and the rest of the US with perhaps the biggest financial Supreme Court decision of the last half-century, as the Professional and Amateur Sports Protection Act (PASPA, 1992) has been officially declared unconstitutional and has been stricken from federal law. This Supreme Court decision permanently overturns PASPA, allowing sports betting in New Jersey after almost 25 years of hard-fought challenges by the state.
Right now, legislators at the state level are putting the final touches on NJ sports betting regulatory frameworks (A 3911, SB 2602) and sports betting is expected to go live in just a few weeks.
That said, the online aspect of NJ's new sports betting industry is probably going to take a bit longer to roll out to Garden State residents, meaning that for now, the best bet is to continue taking advantage of the convenience of legal online sports betting offered by top services like BetOnline, SportsBetting, BetDSI, and other long-established sites that serve the New Jersey area. These offshore bookmakers are safe, secure, and remain 100% legal for all NJ residents to use.
The Road To Full Gambling Legalization In New Jersey
New Jersey, which also recently legalized online gambling (and will soon have online sports betting), already offers a well-regulated gambling industry, which includes commercial casinos in Atlantic City, race tracks, and state-run lotteries. The road to full gambling legalization in New Jersey is nearly at an end, and going forward, the Garden State will be one of the pioneer states in blazing the trail for regulated online gambling and sports betting, setting the model for many other states that choose to allow the activity inside their own borders. We're going to get into more about that below, as well as the options that are currently available to NJ gamblers of all kinds.
Further down this page, we have not only shown New Jersey players how they can legally play at offshore online gambling sites, but have also presented a list of safe and legal online gambling sites for New Jersey players. Until New Jersey comes to official terms with a single online gambling site or launches their own, these gambling sites will be the best option for those living in New Jersey.
Is Online Gambling Legal in New Jersey?
In February 2013, Chris Christie, then governor of New Jersey, approved a bill to regulate and legalize online gambling. The state's new online gambling laws allow New Jersey residents to play online poker, online slots games, and online blackjack.
Nevertheless, the state has absolutely nothing to say about the legality of playing for real money at offshore online gambling sites. While the state does not permit unlicensed in-state operators to run online gambling businesses, it has no laws against residents playing at offshore gaming sites, which operate outside of NJ legal jurisdiction (and US jurisdiction as well). New Jersey has so far neither arrested nor charged any resident for gambling online at an offshore site.
Other Interesting Articles: Is online gambling legal in the USA?
New Jersey Gambling Laws And Statutes
New Jersey is famous for Atlantic City, which has entertained millions upon millions of gamblers from all over the world ever since the state began to regulate casino gaming in the late seventies. The state is home to a well-regulated land gambling industry and does not tolerate unlicensed gambling businesses. According to New Jersey's laws, it is illegal for players to wager on any unregulated gaming activity. But the focus of the state's laws are more on curbing operators of illegal gambling businesses than on players who take part in illegal games.
New Jersey has plenty of licensed race tracks and commercial casinos, but no tribal casinos. The state also operates a lottery game. Social gambling is acceptable in New Jersey as long as nobody makes a profit out of hosting these games (i.e. there can be no house take). Charity gambling is a booming business in New Jersey, and the state allows a number of organizations to run charity gaming events to raise funds for charity.
Now with PASPA out of the picture, New Jersey is also going to be offering a full complement of sports betting options at all its gambling destinations state-wide. Currently, the last bit of pending regulatory legislation is making its way through the NJ house and senate (A 3911, SB 2602), and state-sanctioned sports wagering services should be up and running by fall of 2018.
Other Related Articles: Online Gambling Laws
Latest New Jersey Gambling News + Archive
Legal Online Gambling Sites for New Jersey Residents
New Jersey has recently legalized and regulated some forms of online gambling, but it will be a long time before residents can actually see any online gambling sites in New Jersey. Currently, there are plenty of offshore online gambling sites that accept NJ players, and New Jersey laws do not stop residents from signing up with them.
SportsBetting Sportsbook - A Place To Bet In NJ With All The Pros & None of the Cons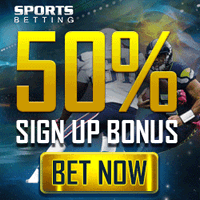 The New Jersey state motto is "Liberty and Prosperity." If you live in New Jersey and like to "prosper," then you should check out SportsBetting, the best legal gambling site in the state. SportsBetting is a legitimate site that has been operating since 1991 out of the Republic of Panama. SportsBetting has a vast selection of sportsbooks, casino games, poker tables, and horseracing options to cater to all gambling enthusiasts. You have to be 18 years of age or older to join SportsBetting, but make sure to check your state's age limits to be sure you can bet legally.
Joining SportsBetting is very simple and free to do. Once you are all signed up, just make your first deposit. SportsBetting has a variety of deposit options that include credit/debit cards, person-to-person transfers, money orders, bank wire transfers, Bitcoin, Litecoin, Ethereum, and more. All deposits come with a combination of different terms, limits, maximums, minimums, and fees. For a complete list of all the deposit options SportsBetting has to offer, just click on the site's cashier's page. SportsBetting guarantees that you will prosper with them, so join today! Signup Now!
Are Online Casinos Legal In New Jersey?
Although Internet casino gaming is legal in New Jersey, residents will have to wait before online casinos actually begin cropping up in the state. In the meantime, residents can play their favorite online casino games for real money at licensed offshore online casino sites. They can also rest assured that New Jersey has no laws preventing its residents from doing so. The online casinos we have listed on this page are the best for New Jersey players in terms of games, promotions, bonuses, rewards for loyalty, software, and customer care.
Legal New Jersey Casinos

Casino Bonuses

Software

Play

100% up to $200 Bonus

RTG

400% to $4,000 Casino Bonus

RTG

100% up to $777 Bonus

RTG

200% up to $1,000 Bonus

RTG

100% up to $747 Bonus

RTG

200% Casino Bonus Available

RTG

200% up to $2,000 Bonus

RTG

100% up to $500 Bonus 10x

RTG
Is Online Sports Betting Legal in New Jersey?
New Jersey is eager to legalize sports betting, and it has nearly completed the process to get its sports betting industry up and running. Thanks to the Supreme Court's PASPA overturn, there is no longer any federal ban barring the state from offering legal sports betting to its millions of gambling-enthusiast residents and visitors. However, the infrastructure to offer online sports betting in the state is likely going to take a lot longer to effectively roll out.
In the meantime, the only legal way for New Jersey residents to wager on sports events is to sign up at legal offshore online sportsbooks. The state has no laws that specifically criminalize the act of wagering on sporting events online.
Online Sportsbooks + Sports Betting Sites that Accept New Jersey Residents
We have carefully researched the following online sportsbooks for New Jersey bettors. These online sportsbooks operate from foreign countries and are licensed in their home government jurisdictions. Since they do not violate New Jersey gambling laws, it is safe and legal for New Jersey bettors to bet on sports events at these sportsbooks. These sportsbooks feature 24/7 customer service, generous bonuses, and exciting promotions along with guaranteed payouts, mobile betting, and live wagering options.
Related Sports Betting Articles:
Is Online Poker Legal in New Jersey?
New Jersey recently legalized offshore online poker, but it will be some time before operators start launching online poker products in the state. Meanwhile, no New Jersey law prevents residents from playing real money poker online.
Legal Online Poker Sites That Accept New Jersey Residents/Players
The poker sites listed below accept New Jersey poker players. These online poker rooms provide excellent platforms for players from all over the world to meet, interact, and learn various poker skills and strategies. Players can claim free bonuses, build large bankrolls, play for real money, and choose from a wide range of cash games and online poker tournaments.
New Jersey Poker Sites

Deposit Bonuses

Avg. Players

Play Poker Now

Bovada Poker -

47 States

$1,000 Max - 100% Match
20,000+
Go To Bovada
Sportsbetting.ag -

50 States

$1,000 Max - 50% Match
8,000+
Go To Sportsbetting
BetOnline Poker -

50 States

$1,000 Max - 50% Match
8,000+
Go To BetOnline
Land Based Gambling in New Jersey
New Jersey is a paradise for casino gamblers, and a large number of casinos are located in Atlantic City. According to the state's laws, residents need to be at least 21 years old in order to play for real money. New Jersey casinos offer a wide range of exciting games such as table games, card games, slots, and video poker games.
Some of the best casinos in New Jersey are the Atlantic City Hilton Casino Resort, the Borgata Hotel Casino and Spa, Harrah's Atlantic City, the Resorts Casino Hotel, and the Sands Casino Hotel.
Closing Thoughts About Legal Online Gambling In New Jersey
New Jersey has plenty of regulated gambling options for its residents, and soon licensed companies will start offering online gambling and sports betting sites. Until then, New Jersey residents can sign up for real money gambling and sports wagering at any of the offshore online gambling sites we have listed above.