Circuit Court Of Appeals Denies New Jersey's Bid For Regulated Sports Gambling
Thursday, Sept. 19th, 2013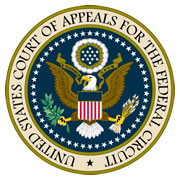 Following a ruling by the 3rd U.S. Circuit Court of Appeals last week, legal land-based sports betting in New Jersey has run into yet another roadblock and will not join Nevada + Delaware as the third state to have regulated bookmaking within its borders.
A panel comprised of three judges heard New Jersey's case for regulated sports gambling and ruled 2-1 that the current betting laws in the state are in violation of the federal law currently in place (PASPA).
U.S. District Judge Michael Shipp was part of the three-member team that heard that case, and did agree that valid points were raised on the part of the state but also stated that the Professional and Amateur Sports Protection Act of 1992 (PASPA) would have to be repealed through an act of the United States Congress for sports betting to be legalized in New Jersey.
PASPA currently provides Nevada, Delaware, Oregon and Montana the opportunity to regulate bookmaking however the first two are the only states that have active sports betting operators – Montana and Oregon do not have any regulated sportsbooks within their borders.
The federal sports betting law was a key part to the discussion and ruling of the three judges.
Judge Thomas Vanaskie was the lone judge who ruled in favor of New Jersey when he called into question PASPA and the authority that it has being a federal law regulating what can take place in the states by arguing that Congress does not have that type of authority.
The argument that the State of New Jersey makes is that PASPA should be ruled unconstitutional simply because it conflicts what New Jersey residents plus elected officials of New Jersey want to do within their own state.
New Jersey has been a focal point surrounding sports betting for several years now after a 2011 vote relating to sports betting was passed. The ratified law had provisions to regulate bookmaking but would not allow any wagers on teams or events taking place inside the state - New Jersey also passed laws that will allow for legal online gaming websites regulated by the state earlier this year.
The passage of the law has led to New Jersey being sued by every major professional sports league in the U.S., as well as the NCAA over the issue. In fact, the NCAA moved all championship and postseason events scheduled to be held in the state because of New Jersey's opinion on sports betting - the NCAA will not host official events in states that have legal sports gambling.
The only potential outlet that New Jersey has left would be the United States Supreme Court where they would plan to attack PASPA and their claim to its unconstitutionality – how can something that is right for one state not be allowed for another that wants it?