Legally Bet On March Madness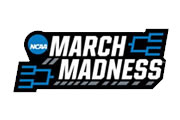 March Madness - officially known as the NCAA Division I Men's Basketball Tournament - has been one of the premier American sporting events since its inauguration in 1939. The tournament includes 68 teams and features 67 games, starting with a four-team play-in dubbed the First Four to a semifinal round called the Final Four that sets up the much-anticipated yearly championship tilt. March Madness starts in mid-March and lasts for approximately three weeks. In addition to being wildly popular among sports fans, March Madness - also commonly called the Big Dance - is also in high demand from sports bettors. In fact, after the Super Bowl, March Madness is the largest sports gambling event in America.
With sports betting now legal in several states (and counting), the Big Dance is expected to draw more action than ever during the next few years. However, you don't have to live in a state that actually has legal land-based sports betting in order to legally bet on March Madness. Thanks to the many top-quality offshore sportsbooks available over the Internet, you can safely and legally place wagers on this massive basketball tournament no matter where in the country you live. If you've never wagered on March Madness, now's the perfect time to join a book or two and place your bets.

Can You Legally Bet On March Madness In The United States?
Yes, you can legally bet on March Madness no matter where you live in the United States. Though there are still only a comparatively few states that offer sports wagering (albeit that list is constantly growing), you actually aren't limited to these in-state options. If you're lucky enough to live near a brick-and-mortar sportsbook, you'll definitely enjoy betting on March Madness at such a venue. However, for the majority of NCAA hoops fans, this simply isn't a viable option.
Fortunately, legal offshore sports betting sites are available, and they offer all the same odds and line types as the best Las Vegas casinos. In fact, many online books offer more valuable odds than local bookies can match, simply because they don't have to contend with hometown bettors skewing odds on certain teams. In a similar vein, it is important to note that retail sports betting locations in New Jersey, Delaware, and Rhode Island do not allow wagers to be placed on NCAA games involving teams from their own states, though this is mostly a non-issue given the historical lack of March Madness participation from these three states (excepting New Jersey's Seton Hall, which is a perennial contender).
Legal March Madness Betting By State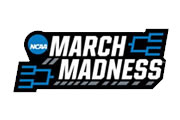 Though the majority of NCAA bettors use offshore sportsbooks to place their wagers on the big tourney, many folks like to keep things local and enjoy the atmosphere and ambiance of physical sports betting lounges. For them, options are currently quite a lot more limited, but the following legal gambling states all have physical land-based sportsbooks to visit for March Madness action:
Nevada
Delaware
New Jersey
Mississippi
West Virginia
Pennsylvania
Rhode Island
New Mexico
Just remember, if you can't make it to a casino storefront in one of the above states in time to place your March Madness picks, residents of all 50 states can join one or several of our recommended online sportsbooks safely and securely. And again, using these A-rated Internet sportsbooks is 100% legal.
Are March Madness Brackets And Pools Legal To Use?
March Madness office brackets and office pools are an American tradition, and each year, tens of millions of basketball fans fill out their forms both online and in their places of work, hoping to win prizes or cash or bragging rights for being the last fan standing. However, even just a decade or so ago, most people believed that this activity constituted illegal sports betting. However, with such huge mainstream popularity and acceptance, even if NCAA basketball brackets and pools were technically against the law, nobody has ever been fined or arrested for participating.
Several states even specifically exclude the practice from their definitions of gambling, though most states simply don't address it all. Even in extreme anti-gambling states like Utah and Hawaii, March Madness brackets and office pools are a normal, uncontroversial part of life. There is only one thing that can make this kind of sports wagering unlawful, and that's if your place of work is charging a fee or receiving a "house take" on any monies laid out by the participants. As long as nobody is profiting off of March Madness brackets/pools in the capacity of a gambling operator, you needn't worry about the legality of NCAA bracketology. All you really need to worry about is which underdog will knock off the first top seed.
Most Common March Madness Bet Types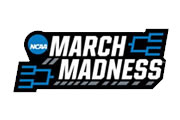 March Madness features the entire slate of bet types at all books offering action on the tournament. These will mostly be familiar to sports fans and novice bettors, but a brief primer is in order for those who aren't quite clear on the specifics. Briefly, the major wager varieties in play for the Big Dance are going to be straight bets, spread bets, totals bets, futures, and props. Almost all sportsbooks will let you combine bets across multiple bet types to form your own March Madness parlays, boosting your potential payouts dramatically across the board.
March Madness Straight Moneyline Wagers
March Madness straight wagers (aka straight-up or straight moneyline wagers) are the simplest kind of basketball bet to make. Here, you just pick a winner of a given contest, and the "odds" represent how much you have to risk versus how much you stand to win. A common straight bet might look something like this:
Villanova -455 at St. Mary's +370
In a straight wager, the favorite team is always represented with a negative moneyline, while the underdog almost always gets a positive moneyline. Moneylines are attached to all wager types in the US system of sports betting, and they're read thus: A negative number indicates how much money you have to bet to win $100, and a positive number shows how much money you stand to make on a $100 bet. The bigger the favorite, the smaller the payout, and the bigger the dog, the larger the payout.
March Madness Point Spread Wagers
The point spread is a way to entice action on underdogs and balance the betting action in general. Point spreads typically all come with moneylines of -110, which means that you have to bet $110 to win $100. This is applied to both sides of the spread bet, guaranteeing that the sportsbook gets their house take, or vigorish. A common NCAA March Madness point spread wager will look like the following:
Baylor -9.5 (-110) at Marquette +9.5 (-110)
Here, Baylor is favored to win by 9.5 points. This means that a wager on Baylor will only win if the team wins the game by 10 or more points. Conversely, a spread bet on Marquette will win as long as the team wins outright or loses by less than 10 points.
March Madness Totals Wagers
Totals wagers, also called over/under wagers, are the third of the most common "Big Three" bet types. Unlike straights and spreads, totals do not require you to pick a winner. Instead, your sportsbook will provide you with a number, and you simply bet on whether or not the combined final score for both teams will be higher than (i.e. "over") or lower than (i.e. "under") that total. A totals bet for a typical March Madness game will look something like this:
Duke at Florida 131.5 O/U
March Madness Futures Wagers
March Madness futures wagers are the types of "far-out" bets you can make on the Big Dance. Futures wagers are a lot like props, but they apply to outcomes further down the road than just the next game on the schedule. Futures bets on NCAA hoops are typically offered year-round, and they are always going to be on things like which team will win the championship or make it to the Sweet Sixteen, Elite Eight, or Final Four. Sometimes player futures will be offered as well, allowing you to bet on the player you think will win the tournament's Most Outstanding Player (MOP) award.

March Madness Player And Team Props
Player props and team props are the two areas where March Madness betting really takes off. In sports betting, the bigger the game or event, the more props will be offered. Props have to do with in-game performances of players and teams, and they can include a huge variety of wagers. Different books tend to offer different props and different odds on similar props, so this is where you really need to be a member at multiple books and shop around for the best possible lines.
Player props can include things like how many points the starting PG will score in a given contest or how many blocks the center will rack up in the same game. Team props are simply team-oriented proposition bets, like how many total steals one club will rack up or how many threes a team will sink over the course of the game. The biggest March Madness matchups will also have game props, which can be on things like which team will win the tip-off, whether or not a team will cut the nets down after a win, and so on.
FAQs For How To Legally Bet On March Madness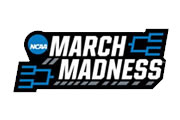 What is March Madness live betting?
Live betting, aka in-game betting, is the most popular way to wager on March Madness action. Live betting is available at almost all land-based sportsbooks, and every major legal online gambling site offers live betting as a matter of course. With traditional betting, you have to have your picks submitted before a game gets underway. However, with live betting, you can wager on dynamically-changing odds all game long. Live betting supports all the major bet types listed above, and because the lines shift almost constantly, in-game wagering allows you to score hundreds of extra chances to win for each and every game.
Are there any March Madness mobile betting apps?
Mobile betting is by far the most-used platform when it comes to all sports wagering, and March Madness lines are no exception. All of the best overseas sportsbooks have mobile-optimized apps that allow users to wager from anywhere in the US, quickly and easily. Some land-based books in a few states (like NV and NJ) offer online mobile sports betting to residents and visitors throughout the state, with the caveat that they must be physically inside state borders in order to place their bets over the Internet. Most states are working on getting mobile betting up and running, but for now, your best iPhone and Android March Madness betting options are available at offshore sportsbooks.
Are there any special March Madness sportsbook bonuses?
Most land-based books will offer bonuses for those who show up to bet on March Madness action. Depending on the casino venue, you can get free-plays for table games and slots, meal vouchers or discounts, free drinks, and so on. Online books, however, tend to offer better deals, often rewarding first-time March Madness bettors with deposit match bonuses of between $250 and $1000. To see which March Madness bonuses are in effect, just visit your sports betting site of choice and head over to their "Promotions" page.
How much money is bet on March Madness over the Internet?
While there is no concrete number, industry analysts estimate that US sports bettors turn a March Madness handle of over $10 billion yearly, with only 3-5% of that going to state-sanctioned land-based sportsbooks in Nevada and other states with legal sports betting. In states that have Internet-based betting, about 40-60% of the action is handled online. The rest of the US almost exclusively uses the Internet to place March Madness bets at offshore books. As such, it is no stretch to peg the total Internet sports betting handle for the NCAA D1 Men's Basketball Tournament to be in excess of $7-8 billion. With the expansion of state-based online betting going forward, this number will only grow larger.
How can I fill out the perfect March Madness bracket?
You can't, so don't even try. Well, technically, anyone could fill out a perfect March Madness bracket, but in the entire history of the event, nobody has yet submitted one. The current record for the longest "perfect bracket" in March Madness history is 39 games. Given that the tournament's bracket is between 63 and 67 games (depending on whether your bracket includes the play-in First Four games), that's still 24-28 games short of perfection. Statisticians have pegged the odds of a perfect bracket to be as high as 1 in 128 billion and as low as 1 in 9.2 quintillion.