Legal UFC Betting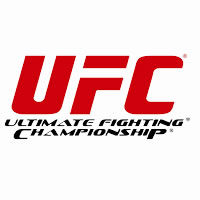 With the ever-increasing popularity of the Ultimate Fighting Championship promotion – and of MMA in general – it's no surprise that more fighting fans than ever are looking for legal UFC betting action. However, even though the Professional and Amateur Sports Protection Act (PASPA) has finally been overturned, there just aren't too many places around the country where one can simply enter a brick-and-mortar venue and place a bet on the next UFC bout.
However, legal UFC betting is available to everyone over the Internet at offshore sportsbooks. Because these services operate entirely outside of US jurisdiction, and since there are no laws that explicitly criminalize the sole act of placing a wager, it's completely legal to use these books to bet on the UFC (and any other sport you choose).
Where To Legally Wager On The UFC
Once you've decided to enjoy legal UFC betting on the Internet, the next step is to find the right site. When it comes to where to legally wager on the UFC, there are really just a few long-standing, reputable, high-quality services to choose from. Sportsbooks like Bovada, SportsBetting, 5Dimes, BetDSI, BetOnline, and BookMaker have more than 100 years between them of offering and accepting bets from US residents, and their reputations precede them. More than 10 million US bettors count themselves among the members at these sites, and that total continues to grow every year. If you want fresh lines, state-of-the-art security, and guaranteed payouts, stick to these few industry leaders. You'll be glad you did!
Most Common UFC Bet Types
The most common UFC bet types are akin to those in any other one-on-one sport. Of course, as a general rule, such matchups have far fewer lines and odds available than team-based sports. That said, most UFC bouts will have a fair bit of action to choose from. You can place straight moneyline bets on the fighter you think will win the match, and you can place prop bets on things like which round the fight will end in, what method of stoppage or victory will be employed (KO, TKO, submission, disqualification, no contest, etc.), and various other wagers. And as with any sporting event, the bigger the fight, the more lines, alternate lines, and props you'll have to choose from.
Live In-Game UFC Wagering
Live in-game UFC wagering is not something that is readily available at most legal UFC betting sites, for the simple reason that – unlike team sports that have a lot of clock stoppages and downtime – there really isn't much opportunity for sportsbooks to post live wagers for MMA bouts. While some of the bigger matches might have a few lines that change from one round to the next, most UFC bets are decided and finalized before the fight starts. Perhaps as technological advances speed up in the fight game, this could change, but for now – though it's sometimes available – in-game UFC betting isn't in any sort of widespread use or high demand.
Mobile UFC Betting Apps
Though live UFC betting isn't hugely popular, mobile UFC betting assuredly is. Indeed, mobile UFC betting apps are being sought by new gamblers and old vets alike, as the convenience the mobile platform offers is second to none. Unfortunately, there aren't any official mobile UFC betting apps on the App Store or in Google Play, but all the top sportsbooks get around these restrictions by offering streamlined and efficient mobile portals for their entire desktop experiences.
All you need to access every possible legal UFC betting line on the go is an iPhone, Android phone, iPad, Amazon Fire tablet, or other mobile device with a modern web browser. Then, just hop online, log in to your favorite sports wagering site, and you'll be automatically redirected to the mobile version of the service. From there, betting on your favorite matchups and fighters is easier than ever, with everything just a tap or a swipe away.
Fastest Deposit Options For Legal UFC Betting
There are many ways to fund your sports betting account, but the fastest deposit options for legal UFC betting are always going to be card-based or cryptocurrency-based (i.e. Bitcoin, Litecoin, etc.). If you don't want to use a credit or debit card or haven't boarded the Bitcoin train just yet, of course, you can still use old standbys like cashier's checks, bank wire transfers, or money orders. Just know that these methods come with larger fees and tend to take one to two weeks to clear, so if you need to wager on a fast-approaching event, you'll have to factor in a bit of lead time.
Best Withdrawal Option For Legal UFC Betting
Most folks choose to accept their payouts in the form of a courier check. While this is certainly fine, the process takes up to two weeks and comes with some not-insignificant fees attached. If you want to receive your winnings ASAP, the best withdrawal option for legal UFC betting is going to be to use one of the cryptocurrencies supported by your site of choice. All major online sportsbooks will pay their customers' winnings out in Bitcoin, and each different site also employs various other altcoins, too (Ethereum, Litecoin, DASH, Bitcoin Cash, etc.).