Legal North Dakota Gambling Sites
Although North Dakota has licensed Indian casinos, lottery games, and pari-mutuel betting facilities, it is a dull state for gambling enthusiasts unless you look into legal online gambling in North Dakota. The state has to-the-point gambling laws, but has done nothing to legalize online gambling or regulate it in the state. This means that North Dakota residents are more then welcome to gamle online for real money without any risk of getting arrested or going to jail.
This page serves the purpose of keeping North Dakota players informed about the gambling legalities in their state. Playing online games for real money is quite legal in North Dakota, not because any law says so, but because there is no law that criminalizes the act of gambling online. We have also presented a list of well-researched online gambling sites for North Dakota residents to choose from.
Is Online Gambling Legal For North Dakota Residents?
North Dakota has absolutely no laws that address the issue of online gambling. However, it cannot be denied that the state has a set of laws criminalizing unregulated land gambling, and these laws could likely apply to online gambling too. North Dakota players must note that the state has not booked any of its online gamblers. Residents of North Dakota can therefore safely sign up at offshore online gambling sites.
Although the Department of Justice (DoJ) has clearly stated that the federal Wire Act of 1962 no longer applies to online poker and online casino gaming, North Dakota has not taken any interest in legalizing online gambling.
Other Interesting Articles: Is gambling legal for US players?
North Dakota Online Gambling Laws And Statutes
Like most US states, North Dakota's gambling laws present a very broad definition of the term "gambling," but the law itself is brief, concise, and to the point. Wagering money or anything of value on any game of chance is illegal, according to North Dakota law, unless the wagering is done at state-licensed and state-regulated gambling venues. The legal gambling age is 21.
Illegal gambling penalties are different for operators and players. While players can get away with misdemeanor charges, depending on the amount of money involved, operators running illegal gambling businesses in the state could find themselves stuck with felony charges.
The state offers legal and regulated lottery gambling, pari-mutuel betting facilities, and a sprinkling of licensed Indian casinos. Home games are permitted, as long as the stakes are kept very low and nobody benefits financially from the games. The North Dakota Attorney General's Gaming Division monitors licensed charity gambling activities strictly as the state's laws permit licensed organizations to run raffles, bingo, and other games to raise funds for charity.
Other Related Articles: Online Gambling Laws In The USA
Legal Online Gambling Sites for North Dakota Players
Any offshore online gambling site is legal for North Dakota players as long as the gambling site is licensed and regulated and operates from a foreign country. Several offshore online gambling sites welcome North Dakota players, and the state's law books do not state that it is illegal for residents to play at these online gambling sites.
Bovada Sportsbook - ND Residents Are Able To Place Bets On All Sports Year Round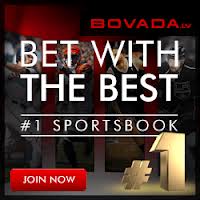 The Peace Garden State is home to Prairie Knights and Spirit Lake casinos, but for residents looking for no-limit poker, virtual casino games, and a massive sportsbook, Bovada is the place to be. The best legal gambling site for North Dakota residents is different from the other options in the state because you don't even have to leave your house to play. There is also the fact that Bovada has an industry-leading sportsbook, which you won't find anywhere else in the state. If you have never experiences a web-based gambling site, go straight to the best with Bovada.
Bovada has been operating for over two decades out of our neighbors to the north, Canada. This way, they are able to accept residents from North Dakota, as well as most other states in the nation. This site operates legally and safely according to the laws of Canada and the US. The only thing to keep in mind is legal betting age in North Dakota. While Bovada will accept anyone of 18, we advise waiting until you are 21 to sign up because the North Dakota betting age is 21.Signup Now!
Are Online Casinos Legal in North Dakota?
There are no online casinos operating from North Dakota. The state does not even have any online casino laws. However, there are several offshore online casinos that accept North Dakota players, and it isn't against the law for North Dakota residents to play real money games at these online casinos.
Legal North Dakota Casinos

Casino Bonuses

Software

Play

100% up to $200 Bonus

RTG

400% to $4,000 Casino Bonus

RTG

100% up to $777 Bonus

RTG

200% up to $1,000 Bonus

RTG

100% up to $747 Bonus

RTG

200% Casino Bonus Available

RTG

200% up to $2,000 Bonus

RTG

100% up to $500 Bonus 10x

RTG
Is Online Sports Betting Legal in North Dakota?
North Dakota has neither any online sports betting sites nor any online sports betting laws. Several North Dakotans sign up at offshore online sportsbooks that accept North Dakota players. Punters can do so without worrying about the law because there is absolutely no law that specifically prohibits North Dakotans from placing bets on sports events online.
Legal Online Sportsbooks + Sports Betting Sites that Accept North Dakota Residents/Players
North Dakota does not offer any legalized sports betting facilities. Since the state has no sports betting laws, it does not have any online sportsbooks to offer its residents. A number of offshore online sportsbooks accept North Dakota players, and it is not against the state's laws for residents to sign up at these sportsbooks.
Helpful Sports Betting Articles:
Is Online Poker Legal For North Dakota Residents?
North Dakota does not have any online poker room. Owing to the lack of proper online poker laws in North Dakota, residents are free to play real money online poker at licensed online poker sites.
Legal Online Poker Sites that Accept North Dakota Residents/Players
The poker sites listed here are the best for North Dakota residents. They are licensed and regulated and implement the latest encryption technology to protect players' privacy and their personal details. Besides, they go the extra mile to supply the ultimate online poker gaming experience.
North Dakota Poker Sites

Deposit Bonuses

Avg. Players

Play Poker Now

Bovada Poker -

47 States

$1,000 Max - 100% Match
20,000+
Go To Bovada
Sportsbetting.ag -

50 States

$1,000 Max - 50% Match
8,000+
Go To Sportsbetting
BetOnline Poker -

50 States

$1,000 Max - 50% Match
8,000+
Go To BetOnline
Land Based Gambling Options in North Dakota
North Dakota offers a number of licensed Indian casinos that offer casino games such as blackjack, table games, video poker games, poker, and others. The state has signed a compact with these Indian tribes, according to which, the electronic machines at Indian casinos ought to have a return to player percentage in the range of 80 to 100.
Some of the casinos in North Dakota are 4 Bears Casino and Lodge, Big Top Bingo, Blue Wolf Casino, Holiday Inn Casino Lounge, North Dakota Horse Park, Spirit Lake Casino and Resort, Super 8 Lodge, and El Roco Bar and Casino.
Final Thoughts About Legal Online Gambling In North Dakota
North Dakota does offer some pari-mutuel betting, lotteries, and casino gaming, but these offerings cannot give seasoned players the gambling experience they crave. Players either have to travel to Las Vegas and Atlantic City or sign up at offshore online gambling sites, which are available in plenty. It is definitely not against the law for North Dakotans to play for real money online.