Legal Minnesota Gambling Sites
Though not a gamblers' paradise, Minnesota offers some regulated gambling in the form of pari-mutuel betting facilities, Indian casinos, and lottery games. The state has not regulated online gambling but that doesn't mean it couldn't eventually happen. For now, the state falls into a gray area when it comes to online play and we'll get into why Minnesota residents have nothing to worry about when gambling online.
This page gives Minnesota residents a very good idea of the gambling laws in their state. Besides providing a brief overview of the state's online gambling laws, this page informs Minnesota residents of how they can play legally at online gambling sites. This page also provides a comprehensive list of online gambling sites that are legal such as poker rooms, online casinos, and online sports betting sites where players can bet for real money or simply play for fun.
Is Online Gambling Legal in Minnesota?
Minnesota does not have any direct online gambling laws. In other words, the state's laws do not clearly state whether or not it is legal for Minnesota residents to play at offshore online poker rooms. The state once tried to force Internet service providers to block a number of online gambling sites, but without success.
One cannot definitely say that playing at offshore online gambling rooms is legal in Minnesota because the state's existing laws could be applicable to online gambling too. However, the state has so far not enforced those laws in any way. The state has also not prosecuted any individual gambler for playing real money games online.
Other Interesting Articles: Is gambling legal in the United States?
Minnesota Gambling Laws And Statutes
Minnesota has regulated some forms of gambling and deals sternly with all forms of unregulated gambling and unlicensed gambling outfits. The state takes good care of its regulated gambling industry, and any gambling activity not approved or licensed by the state is considered to be illegal. The state also has a set of penalties for players as well as operators of illegal games. But these penalties are lighter for players and harsher for unlicensed operators.
Gamblers in Minnesota can place bets on horse racing events at the state's licensed horse racing tracks. Some of these racing tracks also offer table games such as poker. Minnesota also has a sprinkling of Indian casinos, which offer slots, video pokers, and table games. The state also owns and operates a lottery game. Minnesota also has a booming charity gambling industry, strictly monitored by the Minnesota Gambling Control Board. Certain licensed organizations can organize games such as pull tabs, bingo, and raffles to raise money for worthy causes.
Other Related Articles: USA Online Gambling Laws
Legal Online Gambling Sites for Minnesota Residents
Since Minnesota does not have any proper online gambling laws, any offshore online gambling site that does not operate from Minnesota and does not violate Minnesota law can be considered legal for Minnesota residents. Minnesota players can safely play at the online poker rooms, online sports betting as well as any of the online casinos that have been listed down this page.
Bovada Sportsbook - The Worldwide Leader In Online Sports Betting Takes Minn Players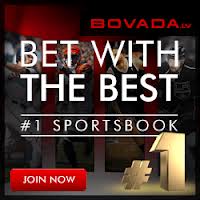 The best legal gambling site for Minnesota residents lives just over the border in Canada. Bovada, an online sportsbook and casino, has been faithfully serving customers in the US and around the world for years. This service is certified by the Kahnawake Gaming Commision to operate, and they are committed to delivering a fair and fun experience with their interactive gaming and other fine betting activities. Bovada offers over 125 virtual table games to try and millions of dollars in tournament prizes from their virtual poker tournaments. Find a line on your favorite teams with their online sportsbook. This service has complete listing for all upcoming events and competitions throughout the year, allowing you to be the first to place the bets and get the highest odds.
There is an additional layer of security when doing business with Bovada. The deposit methods provided to their users include accurate verification of the funds by trusted third party affiliates. Using a credit or debit card for account deposits is not only smart and convenient but with the service "Verified by Visa", players are required to sign up their credit cards and add an additional password for using their card on deposits. This service is free and is easy to sign up. Your card will be charged only when you make the deposit and enter your password. You can't be sure that your information isn't being stolen when you order a pizza, but you can be sure that your information is secure when you use Minnesota's best legal gambling site, Bovada. Signup Now!
Are Online Casinos Legal In Minnesota?
Minnesota does not offer any online casinos with the state's seal of approval. The state actually does not permit any gambling company to run their operations within Minnesota. The state also does not have any laws that specifically address the issue of players playing at online casinos which makes it safe to assume that playing at offshore online casinos is quite legal for Minnesota residents, and if nothing else, it is definitely safe to do.
Legal Minnesota Casinos

Casino Bonuses

Software

Play

100% up to $200 Bonus

RTG

400% to $4,000 Casino Bonus

RTG

100% up to $777 Bonus

RTG

200% up to $1,000 Bonus

RTG

100% up to $747 Bonus

RTG

200% Casino Bonus Available

RTG

200% up to $2,000 Bonus

RTG

100% up to $500 Bonus 10x

RTG
Is Sports Betting Legal in Minnesota?
As of now, sports betting is not legal or regulated anywhere in Minnesota. Recently, Phyllis Kahn, a Democrat based in Minneapolis, proposed a bill to legalize betting on college sports and professional sports in Minnesota, but this bill is yet to be passed into law.
Minnesota has no state-regulated sports betting sites, but no part of its law specifically states that it is illegal for residents to register at offshore online sportsbooks.
Legal Sports Betting Sites That Accept Minnesota Residents
The online sportsbooks we have listed on this page are the best for Minnesota residents. They do not violate Minnesota laws, but welcome Minnesota punters with attractive new player bonuses and free bets. Some of them have attractive features such as in-play betting, mobile betting, and video streaming of popular sports events.
Helpful Sports Betting Articles:
Is Online Poker Legal in Minnesota?
Online poker, like all other forms of online gambling, is not technically "legla" in Minnesota. However, the state has no law that clearly prevents players from registering at offshore online poker rooms. This leaves Minnesota residents free to register at offshore online sportsbooks.
Poker Sites That Accept Minnesota Residents
The online poker rooms listed on this page not only welcome Minnesota residents, but shower them with attractive new player poker bonuses and entries to freerolls. Players can interact with professional poker players, learn new strategies, and hone their skills. These online poker rooms also serve as stepping stones to those who want to achieve poker fame.
Minnesota Poker Sites

Deposit Bonuses

Avg. Players

Play Poker Now

Bovada Poker -

47 States

$1,000 Max - 100% Match
20,000+
Go To Bovada
Sportsbetting.ag -

50 States

$1,000 Max - 50% Match
8,000+
Go To Sportsbetting
BetOnline Poker -

50 States

$1,000 Max - 50% Match
8,000+
Go To BetOnline
Land Based Gambling in Minnesota
Minnesota offers its residents a number of legal casino gambling options in the form of Indian casinos. Indian casinos in Minnesota offer blackjack games, poker, craps, and video slots.
The smallest casino in Minnesota is Lake of the Woods, which offers seven blackjack tables, and the largest is the Mystic Lake, which offers over 100 blackjack tables and 4000 slot machines. Some of these casinos offer gambling services round the clock. The minimum legal age for gambling is 18, but if liquor is served, players need to be at least 21 years old.
Closing Thoughts About Legal Online Gambling For Minnesota Residents
Minnesota is not an exciting state for gamblers, unless they want to play at Indian casinos or place bets at the racing tracks. The only way for players to get some continuous gambling fun at affordable rates is to register at offshore online gambling sites, which is not against the state's laws in any way.