Legal California Gambling Sites
California is one of those US states that seriously considered legalizing intrastate online gambling, but failed to do so because of conflicts among its gambling operators. The state, however, has regulated several forms of gambling and guards its regulated gambling industry with a set of strict laws. Gambling in any unlicensed outfit is illegal in California.
This page is designed to help residents of the state connect with websites that will allow them to gamble online, whether online gambling is legal in California or not. Along the way, readers are going to get all kinds of important details that will help them understand the legality of gambling on the Internet as it pertains to casino games, betting on sports and even playing poker online. Keep it clicked here to get the whole rundown of California online gambling options and all that come with them.
Is Online Gambling Legal in California?
California does not have any specific online gambling laws. According to a 2007 amendment made to the charity gaming law, legalized charity gambling does not include online gambling. This means that fund raising gambling events can be held on land only, not over the Internet. Placing bets on horse racing events is perfectly legal in California, thanks to a bill passed into law in 2010.
Apart from the above mentioned, California does not have any law that makes it illegal for players to bet online. However, it can be argued that existing laws apply to Internet gaming too although the state has so far never prosecuted individual players for playing casino games and poker online.
Other Interesting Articles: Is online gambling legal in the United States?
California Gambling Laws And Statutes
California has legalized and regulated several forms of gambling. Players can bet on horse racing events, visit tribe-owned casinos and card clubs, take part in state-operated lottery games, and attend charity gambling events.
The major gambling regulatory body in California is the California Bureau of Gambling Control, which monitors all gambling activities in the state to ensure that gambling outfits stick to the best industry standards and refrain from corruption and crime.
An individual should be at least 21 years old to play in a casino. Although the law is not very clear about private poker games, it definitely prohibits privately run lotteries and percentage dice and card games.
Other Interesting Articles: Online Gambling Laws In The United States
Latest California Gambling News + Archive
Legal Online Gambling Sites for California Residents
Although California's gambling laws prohibit operators from running online gambling sites within the state of California, but there is nothing to stop reputed and licensed offshore gambling sites from accepting players in California.
Since the government of California has not prosecuted any player for betting online, it is fair to assume that players can sign up for real money play at offshore online gambling sites that are legal for all players in the U.S., such as online poker rooms, bingo sites, online casinos, and online sportsbooks.
BetOnline Sportsbook - The Place To Bet On All California Sports Teams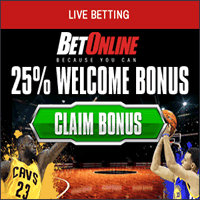 California is known as the Golden State. BetOnline is the best online gambling site in California, which is as good as gold. That being said, BetOnline is a betting site that you can be sure is worth its weight in gold. BetOnline is a legal gambling site that has been operating since 1991 and has gained a reputation for customer satisfaction and generosity to members. The reason that BetOnline is a legal gambling site is because BetOnline is established in the Republic of Panama. Because of its overseas status, BetOnline is out of the jurisdiction of state and federal mandates, and therefore is a legal gambling site. It is lawful to place bets as a California resident at BetOnline, because there are no restrictions for US players on overseas betting sites.
Joining BetOnline is free. BetOnline accepts all players from California and the rest of the US. You have to be over the age of 18 to join BetOnline. Although for each state, there are different guidelines for legal betting age, so it would be in your best interest to make sure that you are of legal betting age in your state as well as BetOnline. Underage gambling is prohibited and you will be locked out of BetOnline if you are found to not be of legal betting age. Signup Now!
Are Online Casinos Legal in California?
The state has no specific laws regarding online casino gaming, but it was one of the first US states that mulled over the pros and cons of legalizing intrastate online casino gaming. It has also passed a number of online gambling bills, which unfortunately failed because of conflicts among various gambling companies in California.
Operators cannot run online casinos in California, but there is no law to prevent residents of California from signing up for real money play at offshore online casinos.
Legal California Casinos

Casino Bonuses

Software

Play

100% up to $200 Bonus

RTG

400% to $4,000 Casino Bonus

RTG

100% up to $777 Bonus

RTG

200% up to $1,000 Bonus

RTG

100% up to $747 Bonus

RTG

200% Casino Bonus Available

RTG

200% up to $2,000 Bonus

RTG

100% up to $500 Bonus 10x

RTG
Is Sports Betting Legal in California?
Wagering on sports events is currently a misdemeanor in the state, but the state is taking the issue of legalizing sports betting seriously. If California lawmakers create proper sports betting laws, the state can use sports betting to generate plenty of state revenue.
Legal Sports Betting Sites That Accept California Residents
Players in California can register at a number of licensed and regulated sports betting sites and sportsbooks. Several offshore sportsbooks offer a wide range of betting options on major sports events.
Sports bettors can wager on sports such as cricket, hockey, football, soccer, F1, and others, right from the comforts of home. Sportsbooks accepting punters from California also run attractive promotions, giving players opportunities galore to grab bonuses, free bets, and rebates.
Helpful Sports Betting Articles:
Is Online Poker Legal in California?
California's gambling laws do not permit operators to run online poker rooms in the state. Simultaneously, no law specifically prevents individual poker players from signing up for real money poker play.
California's poker players were depressed when the feds cracked down on major online poker rooms such as PokerStars, Full Tilt Poker, and Absolute Poker, but this does not mean that there are no options for California online poker players. There are still a number of licensed online poker rooms that accept California poker players.
Poker Sites that Accept California Residents
Online poker rooms that accept players from California offer popular poker variants such as Texas Hold'em, Omaha, and Stud Poker. Besides, they give California poker players a chance to qualify for major live poker tournaments such as World Poker Tour, Aussie Millions, and World Series of Poker, to mention just a few. California friendly online poker sites also offer generous new player bonus packages, organize thrilling online poker tournaments, and run promotions.
California Online Poker Sites

Deposit Bonuses

Avg. Players

Play Poker Now

Bovada Poker -

47 States

$1,000 Max - 100% Match
20,000+
Go To Bovada
Sportsbetting.ag -

50 States

$1,000 Max - 50% Match
8,000+
Go To Sportsbetting
BetOnline Poker -

50 States

$1,000 Max - 50% Match
8,000+
Go To BetOnline
Land Based Gambling in California
California is a paradise of tribe-owned land casinos and card clubs that offer video poker games, slot machine games, card games, and table games. Most of these gambling outfits are available round the clock.
California casinos are home to a unique variant of blackjack called 22 or Twenty-first Century Blackjack or California Blackjack. The state's tourism department helps visitors and tourists find their way to these casinos and card clubs.
Closing Thoughts About Legal Online Gambling For California Residents
California is quite a gambling friendly state, and although it hasn't regulated online gambling, players can play any casino game at a California card club or casino because land casino operators are adept at tweaking game rules to make them legal.