Legal Alaska Gambling Sites
Alaska is one of the most boring states for seasoned gamblers because the state has very strict anti-gambling laws and hardly any regulated gambling options. Besides, the state has not taken any steps to legalize online gambling.
This page has been created for Alaska gamblers who would like to gamble online, but are confused about legalities. This page presents information about Alaska's gambling laws, particularly online gambling laws, and about how they can play legally for real money at offshore online gambling sites. They can also choose from a list of well-researched offshore online poker rooms, online sportsbooks, and online casinos.
Is Online Gambling Legal in Alaska?
The gambling laws of Alaska have nothing to say about online gambling. However, the state's lawmakers can argue that the state's existing laws, though outdated and ambiguous, could apply to online gambling too. Alaska has never used its laws to book any of its residents for playing real money poker and casino games online. Under these circumstances, it can be safely said that there is nothing to stop Alaska residents from signing up for real money play at licensed offshore online gambling sites.
Alaska residents should also be aware that the attorney general of the state had opined in 2001 that it is illegal for residents to gamble online, but this is just an opinion and not the law. So far, the state has not prosecuted anybody for playing online. The state also doesn't appear to be that interested in legalizing online gambling.
Other Interesting Articles: Is online gambling legal in the USA?
Alaska Gambling Laws And Statutes
Alaska has a set of restrictive gambling laws, which includes a very broad definition of the term "gambling." While the state takes good care of its regulated gambling industry, it does not tolerate any unregulated and unlicensed gambling in its jurisdiction.
Alaska has no pari-mutuel betting facilities, which means that players cannot wager on the outcomes of dog racing and horse racing events. The state has also drawn up a list of skill-based games, and it is against the law for any resident to wager on any contest revolving around those games. The state has not legalized any land casinos; on the other hand, anybody who runs any unlawful gambling businesses within the state will be prosecuted.
Though one of the worst US states for gambling, Alaska does legalize a bit of social gambling, enabling residents to organize and take part in private games as long as nobody makes a profit out of it. The state's gambling laws also permit some charity gambling in a limited form.
Other Interesting Articles: Online Gambling Laws In The United States
Legal Online Gambling Sites for Alaska Residents
Alaska residents can legally play at any offshore online gambling site that accepts Alaskan players and is licensed and regulated at remote gambling jurisdictions. Alaskan players can play at any licensed and regulated offshore online poker rooms, online casino sites, and online sportsbooks.
Bovada Sportsbook - Betting Lines On All Major US Sports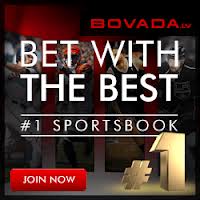 In 1897, Alaska had a gold rush. Although, miners valued something more than the gold they were looking for and that turned out to be potatoes. Hunger will do something to a man, as miners actually traded gold for potatoes. You do not have to take on small potatoes anymore Alaska. Bovada is the best online gambling site for Alaskan residents. Bovada is the new gold rush, and they do not payout in potatoes. Bovada has been a well establish gambling site for over 20 years, and operates out of Canada. Bovada is fully licensed by the Kahnawake Gaming Commission and has been in good standing since 2005. Read the many testimonials from members. Bovada backs up its reputation for being the best online gambling site.
Do not go back to the salt mines, sign up today and receive the 50% welcome bonus, which can add up to $250 to your account. This bonus is will make you feel like you are sitting on a gold mine. Bovada also offers a refer-a-friend bonus that can add 200% cash to your betting funds for every friend you get to join. These are amazing deals and you would have to be soft in the head like a potato, not to take advantage of these. Bovada does not just offer these bonuses though they have a huge list, go to Bovada now and click on the promotions page for a mine of information. Signup Now!
Are Online Casinos Legal In Alaska?
No online casinos operate from Alaska, but several offshore online casinos accept Alaska residents. Fortunately for Alaska casino players, no laws in Alaska prevent residents from playing for real money at online casinos, such as the ones listed below.
Online Casinos That Accept Alaska Residents
Legal Alaska Casinos

Casino Bonuses

Software

Play

100% up to $200 Bonus

RTG

400% to $4,000 Casino Bonus

RTG

100% up to $777 Bonus

RTG

200% up to $1,000 Bonus

RTG

100% up to $747 Bonus

RTG

200% Casino Bonus Available

RTG

200% up to $2,000 Bonus

RTG

100% up to $500 Bonus 10x

RTG
Is Online Sports Betting Legal in Alaska?
Alaska does not offer any legal sports betting options. The state does not offer any online sports betting sites, but there are several offshore online sports betting sites that are willing to accept players from Alaska. Fortunately, the state's laws do not prevent players from registering at offshore online sportsbooks.
Online Sportsbooks + Sports Betting Sites that Accept Alaska Residents
The online sportsbooks listed on this page not only accept Alaska players, but also welcome them with free bonuses and free bets. Besides presenting fair odds on a wide range of sports, these sports betting sites come with attractive features such as mobile betting, in-play betting, and live video streaming.
Helpful Sports Betting Articles:
Is Online Poker Legal in Alaska?
Setting up online poker rooms is illegal in Alaska, but that doesn't stop several offshore online poker rooms from accepting Alaska players. In no part of Alaska's law books is it written that playing real money online poker is illegal. Players therefore can sign up at offshore online poker rooms without worrying about the law.
Legal Online Poker Sites that Accept Alaska Residents/Players
The online poker rooms listed here give top priority to customer satisfaction, customer protection, security, and fair gaming. These online poker sites welcome Alaska players with attractive bonuses and free bankrolls, run cash games and online poker tournaments, and give away rewards for loyalty.
Alaska Poker Sites

Deposit Bonuses

Avg. Players

Play Poker Now

Bovada Poker -

47 States

$1,000 Max - 100% Match
20,000+
Go To Bovada
Sportsbetting.ag -

50 States

$1,000 Max - 50% Match
8,000+
Go To Sportsbetting
BetOnline Poker -

50 States

$1,000 Max - 50% Match
8,000+
Go To BetOnline
Land Based Gambling in Alaska
Alaska does not have any land-based casinos of the types one will find in Atlantic City or Las Vegas. However, the state has a sprinkling of gambling outlets, where pull tabs and bingo games are conducted.
Some of the gambling outfits in Alaska are Agate Pull Tabs, Native Village Barrow Pull Tabs, Sitka Tribal Bingo, and Metlakata Indian Community Bingo, to mention just a few.
Closing Thoughts About Legal Online Gambling In Alaska
As previously mentioned, Alaska is one of the worst US states for regulated gambling. The only gaming options Alaska offers are bingo, pull tabs, and home poker games. Residents therefore simply have to register at offshore online gambling sites if they want to enjoy the thrills of high-stakes online poker tournaments, progressive jackpot slots and video poker games, and in-play sports betting. They can rest assured that they have nothing to worry about the law; and if they are still worried, they can always talk to a gambling lawyer before signing up.