Legal Kansas Gambling Sites
Kansas offers a well-regulated gambling industry, including pari-mutuel betting, lottery gaming, and casino gaming. However, the state has not yet legalized online gambling.
We have provided a brief overview of Kansas gambling laws on this page. We have also pointed out how Kansas players can play safely and legally at offshore online gambling sites and have listed some of the best online gambling sites for Kansas residents.
Is Online Gambling Legal in Kansas?
Kansas does not have any online gambling laws. The state just lacks the legal and regulatory framework to license, regulate, and tax online gambling operators, owing to which players will not find any online gambling sites operating from Kansas.
There are, however, a large number of offshore online gambling sites willing to accept players from Kansas. Fortunately, there is nothing in the law books of Kansas that prevents players from signing up for real money at any offshore online gambling site. The state has no far not prosecuted any of its residents for playing online although it has dealt strictly with operators.
Kansas Gambling Laws And Statutes
According to the gambling laws of Kansas, it is illegal for residents to make any bet unless it is done in a regulated and licensed environment. Kansas residents can therefore play only legalized games for real money and, that too, only in state-licensed gambling venues. Betting under any other circumstances is illegal in Kansas.
The state deals strictly against all those who operate illegal gambling businesses in its jurisdiction. Nobody in Kansas can legally own gambling devices, receive bets, and give away real money prizes without first getting a license from the state. According to Kansas gambling laws, the word "gambling device" refers to any electronic gambling machine or chips, although the term has a broad definition.
The state has regulated some forms of gambling such as lottery, pari-mutuel betting, and charity gambling. Kansas also has a few licensed and regulated Indian casinos that strongly resemble the casinos at Las Vegas and offers scratch card games and lucky prize draws besides running commercial casinos.
Other Related Articles: USA Online Gambling Laws
Legal Online Gambling Sites for Kansas Residents
Any licensed offshore online poker room, online casino site, and online sports betting site is legal in Kansas for two reasons. One, these online gambling sites do not operate from Kansas and have been licensed in remote gambling jurisdictions. Two, Kansas gambling laws are not against residents who want to play for real money at legal gambling sites.
BetOnline Sportsbook - Full Sportsbook Featuring All Major US Sports Legaues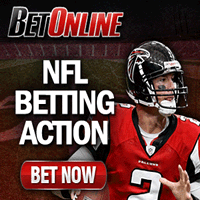 Kansas state motto is "To the stars through difficulties." If you are having difficulties in your life, looking to the stars is one way, and then having fun is another way. Life is short, so why not sign up with BetOnline the best online gambling site for Kansas residents. BetOnline will wipe all your cares and troubles away with pure excitement and fantastic rewards. BetOnline offers way for you to play poker in exclusive tournaments, bet on the latest sports games and events, and win at the most interactive and modern graphic slots in the casino. BetOnline is a legitimate site that has built an unparalleled reputation for being the best gambling site. Every Kansas resident can enjoy in the comfort of your own home.
Do you like free money? Of course you do. Let me tell you how BetOnline gives awesome bonuses to its members and all you have to do is sign up and make your first deposit. Sign up on BetOnline only takes a few minutes and then you will be on your way to betting bliss. Once you make a deposit, you qualify for the 25% welcome bonus that increases your betting odds by $250. Another bonus that give away oodles of free money is the 50% reload bonus that is offered once a month and for a qualifying deposit that can be as much as $1000. You only live once, so join BetOnline today and let go of all your worries. Signup Now!
Are Online Casinos Legal In Kansas?
Any offshore online casino is legal in Kansas as long as it is not based in Kansas and is licensed in an offshore gambling jurisdiction. Kansas laws do not specifically prevent residents from signing up at offshore online casinos, which makes them safe and legal.
Online Casinos That Welcome Kansas Residents
The casino sites we have listed on this page are licensed, regulated, and safe for Kansas residents. They offer payment methods ideal for Kansas players and process payout requests quickly. Besides, they give top priority to customer satisfaction, responsible gambling, and fair play and run on sophisticated casino gaming software.
Legal Kansas Online Casinos

Casino Bonuses

Software

Play

100% up to $200 Bonus

RTG

400% to $4,000 Casino Bonus

RTG

100% up to $777 Bonus

RTG

200% up to $1,000 Bonus

RTG

100% up to $747 Bonus

RTG

200% Casino Bonus Available

RTG

200% up to $2,000 Bonus

RTG

100% up to $500 Bonus 10x

RTG
Is Sports Betting Legal in Kansas?
Kansas has no legal sports betting options. The state also does not have any specific online sports betting law. If an offshore online sportsbook is willing to accept Kansas residents, there is no law in the state's books preventing residents from signing up.
Legal Sports Betting Sites That Accept Kansas Residents
We have carefully researched and handpicked a few licensed offshore online sportsbooks, ideal for Kansas players. These sportsbooks offer fair odds on local, national, as well as domestic sporting events besides offering features such as lucrative promotions, bonuses and free bets, and informative blogs.
More Useful Pages About Legal Sports Betting In The USA:
Is Online Poker Legal in Kansas?
Kansas has no online poker rooms for its residents; however, a number of offshore online poker rooms are willing to accept Kansas residents. The state has no laws preventing its residents from playing real money online poker at these sites.
Poker Sites That Accept Kansas Residents
This page lists out the best online poker rooms for Kansas residents. They are not only licensed in remote gambling jurisdictions, but also offer an excellent platform for beginners and seasoned players to meet and interact. They are excellent online poker venues for recreational players as well as serious players seeking to build a lucrative poker career.
Kansas Poker Sites

Deposit Bonuses

Avg. Players

Play Poker Now

Bovada Poker -

47 States

$1,000 Max - 100% Match
20,000+
Go To Bovada
Sportsbetting.ag -

50 States

$1,000 Max - 50% Match
8,000+
Go To Sportsbetting
BetOnline Poker -

50 States

$1,000 Max - 50% Match
8,000+
Go To BetOnline
Land Based Gambling in Kansas
Kansas offers a sprinkling of Indian casinos and commercial casinos with Las Vegas style gambling facilities. Players need to be at least 21 years old to play casino games for real money. Kansas land casinos offer games such as blackjack, poker, bingo, craps, slots, Caribbean Stud Poker, Double Deck Blackjack, Texas Shootout, and Let It Ride, to mention just a few.
Kansas has casinos located in cities such as White Cloud, Powhattan, Horton, and Mayette, attracting residents as well as tourists in large numbers. These casinos also offer facilities such as fine dining in classy bars & restaurants.
Closing Thoughts About Legal Online Gambling For Kansas Residents
Though Kansas offers some pari-mutuel and casino gambling in a secure, licensed, and regulated environment, it is not an ideal state for the die-hard gambler looking for large progressive jackpots, high-stakes gambling, and sports betting. Players looking for the ultimate betting adventures have no other choice, but to sign up at offshore online gambling sites. Those who are still worried about legality issues can first consult a gaming advocate before doing so.