Legalized Online Gambling Goes Live In New Jersey Today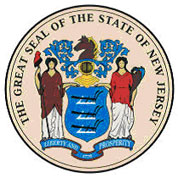 Six of seven Atlantic City, New Jersey-based casinos were given the green light to open online gambling to the public. In an effort to buffer failing gambling revenue, the state saw the advantage in regulated on-shore betting for those within New Jersey's borders. Thirteen sites were allowed to begin advertising and operating in full early this morning.
In order to ensure the online launch would go as planned, the Division of Gaming Enforcement allowed casinos to test-run online betting. The five-day trial period began last Thursday and came to a close at midnight on Monday, Nov. 25. Delaware and New Jersey, now among a trio of states with legalized online gambling, had similar trial runs.
More than 10,000 gamblers took part in the test, and no serious concerns arose during this past weekend. The objective of the trial was to test the casinos' online platforms and to make sure only those within the state of New Jersey had access to betting. Only the Golden Nugget, Atlantic City, has to hold off due to unspecified circumstances; though the Nugget is reported to say it would rather wait until its system was better fit to handle a full launch.
The six approved casinos include Bally's Atlantic City, Caesars, the Tropicana, Trump Plaza, Trump Taj Mahal, and Borgata.
Governor Chris Christie signed off on the online betting bill more than nine months ago. One reason it took so long to come into actuality is because the state had to make assurances that opening online gambling would be safe and make a positive economic impact.
As mentioned, New Jersey followed Nevada and Delaware's playbook when it came to launching online gambling. Most of the Atlantic City casinos are paired with prominent online betting platforms that are experienced in E-gambling.
There are regulations, one of them being online gambling deposit caps for accounts. Gamblers are only allowed to deposit up to $2,500 in each virtual casino; split between the six of them, this adds up to $15,000. The biggest concern within New Jersey is whether or not online gambling will fuel people into addictive lifestyles.
The shift towards legal online gambling in the U.S. is a natural response to the way technology is shaping the world. Most adults have smartphones, tablets, and laptops; though few enjoy a miles-long commute to go to Atlantic City. Instead, online betting will encourage in-state gamblers to generate revenue for casinos without them having to take a trip to neighboring states to gamble.