Betfair Gambling Slogan Stirs Controversy Ahead of New Jersey Rollout
Wednesday, Oct. 23rd, 2013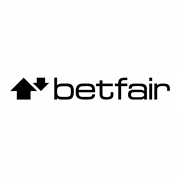 On November 26, gamblers across the country will observe a true milestone—specifically, the official launch of totally legal, state-sanctioned, real-money online gambling in the state of New Jersey. While Nevada has already unveiled legal Internet poker, and states like Delaware will soon join New Jersey's ranks, the Garden State will, for a time, be one of the few states with legal online betting. Naturally, this historic occasion has met with much hype, not just in the United States but overseas, as well.
Case in point: A recent news story notes that the UK-based betting exchange Betfair has opted to get in on the action in New Jersey. While Betfair is hardly the first gambling company to express a desire to enter into New Jersey's online gambling market, the route it has taken has drawn some attention.
Indeed, though recent weeks have seen such important new partnerships as Borgata/bwin and Golden Nugget/Bally's form, these gambling conglomerates have all received their official licensing paperwork from the state of New Jersey, meaning that they can begin operation in the state on November 26. Betfair has not yet received licensure from New Jersey's gambling authorities, but this has not stopped its marketing department from making some provocative statements.
Specifically, the company has created splash pages, which can be viewed at letsplaynj.com and at betfairnj.com; these pages invite potential betters to submit their e-mail address to receive updates. Though the sites are low on content for now, they make clear the company's intentions to move into the New Jersey betting markets in a big way. (And as though the sites themselves were not indication enough, Betfair has also launched relevant Facebook and Twitter pages, both geared toward New Jersey.)
Indeed, the pages come adorned with a couple of revealing slogans: "Betfair is coming to New Jersey," says one. The other: "LetsPlayNJ.com Secure legal online casino and gaming is coming to New Jersey." Again, though, Betfair has not announced any specific plans to invest in the New Jersey gambling market, nor has its rumored partner, The Trump Plaza.
Only time will tell when and how Betfair involves itself in the New Jersey gaming scene. At this point, it is unlikely that the company will have sufficient time to become licensed in time for the November 26 rollout. Until its official launch, though, it certainly seems to have the marketing machine working at full steam—even as New Jersey gamers have plenty of other legal Internet gambling site to choose from.