Battle Over New Jersey Sports Betting Rages On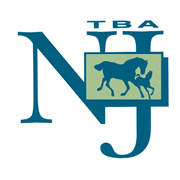 New Jersey is one of a few states that have taken steps toward the full legalization of online gambling; indeed, while Nevada currently recognizes Internet poker but little else, New Jersey is a state in which a full array of Internet casino games have been approved and legally sanctioned. There is, of course, one big exception, which is sports betting. Sports betting remains illegal in any form, in almost every state, including New Jersey—at least, for now.
According to one recent report, the battle over legalized online sports betting is not quite dead, with one New Jersey stakeholder filing papers requesting the issue to once again be heard in court. The representative of the Thoroughbred Breeders' Association of New Jersey came forward with a petition asking a full complement of judges to consider legalizing online sports betting once more, following the courts' rejection of New Jersey's sports betting aspirations back in September.
At the time, the legalization of sports betting in New Jersey was shot down by a margin of 2-1—but as this new petition makes clear, the fight is not quite over yet.
The Horsemen claim that their petition is offered with the support of New Jersey's governor, Chris Christie, who has gone on record in strong support of his state's right to offer sports betting on par with what is offered in Nevada.
Christie's record of supporting legalized gambling is nothing new. In 2011, the state of New Jersey passed laws that authorized single-game sports betting in Atlantic City casinos, which Christie granted his signature. The move was ultimately blocked, however, by the U.S. Department of Justice, the four main professional athletic leagues, and the NCAA, all of whom claimed that having legal sports gambling would violate PASPA and therefore not be legal at all.
Now, the new petition from the Horsemen arrives at the very end of a 45-day window that New Jersey's sports wagering proponents were granted to request their case be reheard. Even if the court agrees to hear the case once more, however, it likely won't happen until sometime next year.
LegalOnlineGamblingSites.com will continue to follow this story, keep checking back!