NJ Issues June 30th Deadline For Casino / Online Gaming Partnerships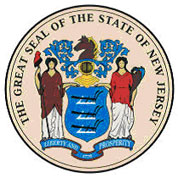 The battle for legalized online gambling in the state of New Jersey didn't move very fast, but ultimately was successful for those advocating for it. What is moving fast however, are some of the timeframes that New Jersey is setting for the future of the online gambling program since its passing.
The Associated Press reports that the Atlantic City casinos which are interested in pursuing online casino versions are to submit detailed proposals on how they plan to implement and operate. The casinos will have only to the end of the month to comply, with June 29th set as the official deadline.
Atlantic City has 12 potential casinos that can choose to pursue the online gambling route, for which they expect details from all. The reason for a shorter deadline stems from the research involved after the fact. This includes the fact that foreign companies are said to be interested in partnering with the casinos, as reported by the AP.
New Jersey has long been a state looked to as one of the first that would move to legalize forms of online gambling within their borders. Governor Chris Christie has been a supporter of having an online gambling bill so long as it complied with what he felt was in the best interest of the state, concerning revenue generation and things of that nature.
Governor Christie signed this legislation back in February of this year, for which the online casinos will be granted a 10-year period in which to operate. It's thought to be a trial-type setting, with the research that goes along with the program as thorough as the casino's site operation.
Specifics of the bill include a five percent tax increase on the Atlantic City casinos, raising them from 10 percent up to 15 percent. The New Jersey Casino Revenue Fund also estimated an increase in revenue by $200 million, from $235 million to $436 million in the first full year.
The Division of Gaming Enforcement is the lead group on this project, in charge of installing the exact start date of when the online versions of the casinos will be ready to launch.
New Jersey is not the only state making headway in the legalized online gambling department though. Just a few weeks ago, Nevada signed into legislation a bill that legalizes online poker and opens up an interstate network for future online poker between Nevada and other states. Nevada has already begun the operation of its legal online poker initiative.
In addition to New Jersey and Nevada, Delaware has also been on the front lines. Delaware has legalized online gambling, expanding outside of just online poker with the passing of the Delaware Gaming Competitiveness Act of 2012.