Wynn Resorts Announces It Will Be A Player In New Jersey Online Gaming Market
Monday, August 26th, 2013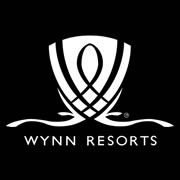 With online gambling scheduled to launch in November of 2013, New Jersey has certainly created interest from those casinos and companies outside of the state to connect with the gaming department inside it.
The latest developments include Wynn Resorts Ltd. applying for an online gaming license with New Jersey. According to the Press of Atlantic City, Wynn Resorts is in a group of 37 others who have applied for the same licensing back in July.
While Wynn is one of the largest and most recognizable casino resorts in the world, they do not have a presence in Atlantic City. Currently, Wynn is in Las Vegas, Nevada and Macau, China.
There are 12 Atlantic City casinos and each of them applied for licensing to have Internet gambling, which was conducted in July. The bill that created legalized online gambling was passed by New Jersey Governor Chris Christie back in February of 2013.
Formally announced on Thursday, the move for Wynn to apply for an Internet gaming license likely stems from the fact that the company is a licensee in the state of Nevada. Both Nevada and New Jersey have legalized Internet gaming, along with Delaware. While the networks of online gaming are intrastate, there is the probability that the states offering online gaming will develop an interstate network to expand the industry in the U.S.
Despite the fact that Wynn can offer Internet gaming in Nevada, they have not done so.
The details surrounding the application for Wynn Resorts to join the New Jersey online gaming project remain for the most part unknown. What is known is that the company would need to partner up with a casino that is in Atlantic City. Of the 12 properties, there are currently two without a partner. Those are the Atlantic Club Casino Hotel, and the Revel Casino Hotel.
What is predicted though is the fact that the New Jersey online gaming industry will bring in upwards of $250 million in revenue each year, which would contribute to a nearly $1 billion industry in New Jersey with the land-based casinos.
Over the coming weeks the expected release of information regarding the partnerships and details for beginning online gaming in New Jersey should answer the main questions. A specific target date of November 26th has been announced for legal Internet casinos and poker which means that there is three months between now and then to finalize the partnerships and details about the project to prepare for the launch.