Changes Could Be Coming To NJ Online Gaming Law After Labor Day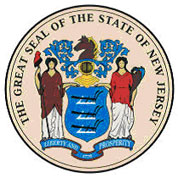 As with any legislation, the expectation that it can change and be modified in some ways is pretty standard. This was demonstrated in the law relating to legal online gambling in the state of New Jersey this past week.
James Whelan, a senator from New Jersey and previously Atlantic City's Mayor, brought forth a bill that would adjust some of the parameters to the current bill that was signed by Governor Chris Christie back in February of 2013.
Essentially, the legislation that Whelan introduced relates to the equipment needed to run the online versions of the Atlantic City casinos. Whelan believes that the tools and equipment needed should be kept on the property of the land-based casinos running the sites. This legislation would mandate that to be the case.
This bill stems from online casinos planning for the room that they will need in order to establish effective means of regulating and operating the online gaming sites. The goal here is also to avoid violating the constitution of New Jersey, which allows for legal gambling to be conducted just in Atlantic City.
This would still allow for residents in all locations in New Jersey to play at the online gaming sites and bet real money legally.
Whelan played a big role in the passing of legal online gambling in New Jersey trying to get the project into motion back in 2012 and on into the early months of 2013 prior to the bill be signed into law.
Online gambling is expected to be up and running in November of this year, which means that it's just a couple of months away.
It now appears that the majority of the casinos going with online sites have partnered up with other companies to aide and assist, and to finalize the structure of the different sites. All of the Atlantic City casinos are in for the online gambling, which means that it will be the most extensive online gaming available in the U.S.
Currently Nevada has legalized online poker up and running, but the extent of the gambling options ends there. While poker is expected to be a big part of the online gambling in New Jersey, there will be plenty of other table games and slots that come along with the different sites as well.
As for this new addendum from Whelan, the legislature is expected to vote and pass it but likely not until after Labor Day. According to the North Jersey Blog report, those in the state who are able to vote on the issue will not be working until then. That still leaves at least two months in between that and the scheduled launch of the sites however.