Resorts, PokerStars Combine Efforts In Bid For New Jersey Online Gambling License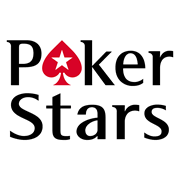 The company that owns PokerStars has been trying to get into Atlantic City by trying to purchase the Atlantic City Club Hotel, which has to this point in time been stifled by court rulings. However, as this continued battle goes forward, The Rational Group, which is the parent company of PokerStars, announced a separate deal with an Atlantic City casino to bring online gambling to New Jersey as a participant in the massive Internet gambling expansion operation currently underway in the state.
The Rational Gaming Group is partnering up with Resorts Casino Hotel in Atlantic City, the oldest of the dozen casinos in the area. This means that PokerStars will be involved in the implementation of legalized online gambling in New Jersey which was passed back in February of 2013.
This also begs the question about the continued battle with Atlantic Club Casino Hotel, and if that will continue now that the Rational Group entered into an agreement with The Resorts Casino Hotel.
Mark Scheinberg, who is the CEO for The Rational Group said that the company is extremely excited to have a partner with bringing online gambling to Atlantic City.
"Resorts is a fantastic partner for us and we are looking forward to launch PokerStars in the U.S. in association with the other quality brands Resorts has brought to Atlantic City," Scheinberg said to the AP.
The Rational Group had already spent $11 million towards the Atlantic Club Casino Hotel to keep it in operation during the buying process. But the hotel had opted out of the deal and is trying to find other buyers to come in. The Rational Group has continued its effort to fight and keep the deal on, but the new agreement with Resorts could throw a new twist into the mix.
The New Jersey Division of Gaming Enforcement will need to approve the new contract between PokerStars and the Resorts Casino Hotel. Assuming that it is approved, this will be the latest partnership in the ongoing list of online gambling in New Jersey, with all 12 Atlantic Casinos scheduled to have sites by November of 2013.
Last week the Trump Taj Mahal Casino Resort joined together with Ultimate Gaming based out of Las Vegas. Ultimate Gambling runs UltimatePoker, the first legalized online poker site that is state-regulated in Nevada.