Fund Set Up For Former Full Tilt Poker Users To Collect Damages
Tuesday, October 8th, 2013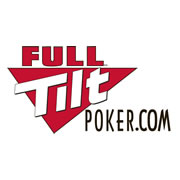 Just over two years ago, Full Tilt Poker, a former online poker site, was accused of siphoning hundreds of millions of dollars out of player accounts into ownership hands. The federal government has worked on resolving the dispute through the Garden City Group, a hired firm responsible for managing the cash-out process for hundreds of thousands of players with more than $150 million locked up in online accounts.
The remission process began on September 16th and 17th when the Garden City Group notified former Full Tilt Poker players of the suit. Funds for the remission process were fronted by PokerStars' parent company, the Rational Group. Remission funds are based on the players' balances on Full Tilt Poker as of April 15, 2011.
Garden City Group set up a website that explains the remission process and redirects any former Full Tilt players to file a petition for remission. A lot of players who received the initial email may not have seen it; two years is a long time on the Internet, and most people have more than one email address. According to the Garden City Group, less than 2 percent (23,500) of Full Tilt's former players have filed petitions, though more than 1.4 million emails were sent to potential victims of Full Tilt's scheme.
The petition deadline is November 16, 2013, which means any former players need to check their accounts and file a petition as soon as possible. Aside from lost emails, however, there may be other reasons why players have not yet filed for remission. For one, a lot of people tend to procrastinate when it comes to filling out forms and filing documents online. The process is only one-third of the way through, though, which leaves plenty of time as long as the players are fully notified.
In another vein, players with small accounts (pennies and dollars) may not see the point in going through the process. Other players with large accounts, however, are often concerned with taxes. Money leftover from online poker deposits on Full Tilt is not considered taxable, though any winnings should have already been reported as gambling income on income tax returns.
If the claimed funds exceed the $150 million available, the GCG is likely to pay out remissions based on pro rata (percentages) of the amount claimed. It is essential for former Full Tilt players to immediately file a petition in order to reclaim their accounts. If there is any leftover, the GCG will rake in quite a profit.
Legal online poker websites are making a comeback in the United States of late. Two regulated legal sites in Nevada are up and running, as well as the scheduled launch of regulated gaming websites in the state of New Jersey by the end of November this year.
The future of legal online gambling sites in the U.S. remains to be seen, but the Black Friday that shut down online poker in the United States is becoming a distant memory as many try to move forward and expand with the future of the industry.