Man Arrested For Possession Of 53 Counts Of Possessing Illegal Gambling Devices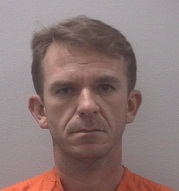 The general consensus among many gamers is that, in 2013, gambling is more socially (and legally) accepted than ever before. There is some truth to this, as more and more states are loosening their restrictions on gambling, and on Internet gaming in particular. With that said, not all parts of the country are accommodating toward gamers, and there remain many anti-gaming laws that are strictly and harshly enforced—a lesson learned the hard way by one South Carolina man.
According to a local news report, Brinton Lee Motley, of Lexington, SC, was arrested on Sunday for unlawfully possessing a gambling device. Actually, he had 53 of them, all housed in a commercial building. According to his arrest warrants, Motley possessed a number of gambling devices as well as pieces and parts used to repair and to operate those machines.
Motley is awaiting a bond hearing. His 53 devices were ordered to be destroyed by a local judge.
The whole case underscores a few important points about the status of gambling in today's society—namely, that it is highly variable. In some states, with more permissive attitudes toward gambling, Motley likely wouldn't have been arrested at all. In South Carolina—as in many other states—gambling remains illegal, and any kind of unauthorized casino or poker room is sure to draw unwanted attention from local law enforcement.
Ironically, this crackdown on gambling only serves to spur further growth in the online gambling industry. As opportunities to gamble in a live, land-based setting remain somewhat scarce, more and more gamers are turning to the more convenient (and legally safe) opportunities afforded by Internet gambling sites. In turn, those gambling sites are growing more plentiful, even as states such as Nevada and New Jersey lead the charge toward full legalization of online gambling.
But again, it is important to remember that different states have different laws concerning gambling of all varieties. Before engaging in any gambling—whether online or off—it is best to consult with local gambling laws and precepts. The alternative is to gamble via offshore gambling sites—bypassing local statutes altogether!