TwinSpires.com Appeal Denied In Texas; Must Shutdown TX Accounts By Oct. 2nd
Mon., September 30th, 2013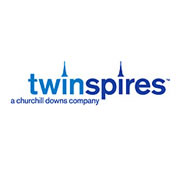 Texas is not a state in which online gaming opportunities are easy to come by—and unfortunately, that does not seem likely to change anytime soon. Though Churchill Downs Inc. has been taking online bets via its TwinSpires.com website, a recent court ruling decided against Churchill Downs, reinforcing the Lone Star State's longstanding opposition to any kind of Internet gambling.
The court process has been unfolding for some weeks now, and in that time, TwinSpires.com has remained in operation—much to the delight of gamers from throughout Texas. After the court loss, however, the site will have to shut down all gambling endeavors by Wednesday, October 2. An appeal is planned, and Churchill Downs has expressed optimism that it can and will see its online doors opened once more.
This optimism is not without a foundation. While Texas is not a particularly gamer-friendly state—and while its opposition to online gaming seems particularly entrenched—across the nation, the tide is turning. Several states have now passed bills to fully legalize online gambling. Nevada already has several online poker rooms that are open for business, totally sanctioned by the state. Delaware and New Jersey will follow closely behind, and several other states are likely to pass legislation in the near future, making online gambling more and more permissible.
Does this guarantee that Texas will soon fall into line and take a friendlier attitude to sites such as TwinSpires.com? Not necessarily—but as more and more states move in the direction of legalizing online gambling for real money, it will become increasingly difficult for a few stubborn states to hold out. This is all the more true because the states that have legalized Internet betting stand to bring in billions of dollars in new revenues because of it. How long can other states refuse that kind of income?
As for the future of legal online gambling sites for Texas residents such as racebooks, the current controversy goes all the way back to 1986, when a law was passed making it mandatory for all horse betting to be done in person at a race track. That law was revisited in 2011, and revised to expressly ban Internet gambling.