Zynga Removes Self From Consideration For Nevada Online Gambling License
Fri., September 27th, 2013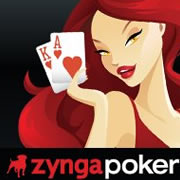 The San Francisco-based social game services company Zynga has formally withdrawn its online gambling license application in the state of Nevada. The move to do so states the company's future goals of choosing other projects and not getting into the U.S. real-money gaming arena at this point in time.
The preliminary agenda of the Nevada Gaming Control Board had the Zynga application on the docket to discuss. The current agenda for the NGCB has it removed, at the request of the company.
Founded in 2007, Zynga provides social games to various mobile devices through the use of Apple iOS and Android operating systems. Its biggest game to date is FarmVille, a game that took Facebook by storm.
Specifically relating to online gaming, Zynga is the founding force behind ZyngaPlusPoker.com, a real-money gambling site for online poker for players in the UK. But, within the U.S. market Zynga now believes that their best move is to keep their games free and phase-out of the options where real money can be wagered.
The news of Zynga withdrawing contradicts most of the recent developments in the United States' regulated online poker and gambling movement.
Proof of this can be seen in the fact that another new real money poker site just recently launched in Nevada which brings their total up to two. WSOP.com is now an option for visitors and residents of the state - the first was launched by Ultimate Poker back in April of 2013. Nevada has since been working on the expansion of more type of regulated Internet gambling within its borders.
This can also be seen in the state of New Jersey where legal online poker and other forms of gambling are scheduled to launch in November of 2013.
The possibility for Zynga to get back into the U.S. online poker market could remain a possibility if the growing trend of online gaming expansion begins to produce significant financial gains for those states and gaming operators. Should this happen expect a lot more states to consider legal online gambling sites regulated by them, which will then create the need for more reputable operators.
Right now there are plenty of reputable operators but few have the name recognition that Zynga already has thanks to its Facebook roots. But for now, Zynga intends to remain in the UK gaming market where users are legally able to play for money through the Party Poker Network.