Nevada's 2nd 'Net Poker Site Goes Online - WSOP.com Now Legal For NV Residents
Sat., September 21st, 2013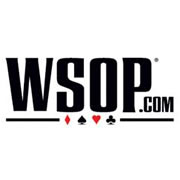 It shouldn't come as a surprise to anyone that another real-money poker site has hit the online gaming scene in Nevada - the latest was launched by the World Series of Poker (WSOP.com) from Caesars Interactive Entertainment last week. The only surprise might be the fact that it wasn't the first real-money poker site in the state.
The pioneer for online poker in Nevada is Ultimate Poker, a site which launched in April of 2013 as a real-money site that is legal and able to be played by those within the state.
WSOP.com is in on the action now though, as the approval was handed down from the Nevada Gaming Commission early last week with the site launching on September 17th.
The launch of WSOP.com appears to be the tip of the iceberg however with the intention for more poker sites to enter the online arena in the coming months. As more and more are scheduled for approval, Nevada is quickly catching up with legal New Jersey online gaming. In fact, they are ahead of New Jersey in several respects, most notably in how quickly the real-money sites have launched. New Jersey's online gaming initiative is larger, but is not expected to be up and running until late November.
The new WSOP.com has plenty of poker games for account holders to take advantage of. Online Texas Hold'em is expected to be the most popular game played, but Omaha, and Stud is also available.
Tables and tournaments are inexpensive as well, compensating for all types of players. With as little as a penny for a small blind, or $1.10 for a tournament entry, bettors can gain access to all of the poker action available on site.
There are two types of methods that can be used to make a deposit into WSOP.com should the user want to play online poker for real money. There will be e-checks and credit cards accepted. To get paid out, an e-check or a paper check can be sent to the player.
The launch of the new site has been met with plenty of excitement, but had the WSOP had their way it would have already been up and running in the summer of 2013. The licensing was a longer process than originally though - an early fall start is where the chips fell.
Caesars Interactive, in conjunction with 888 Holdings, appears to be looking at many more WSOP.com sites to launch in Nevada in the coming months.
For the initial phase, the site will only be able to be accessed through a PC and Apple computers. A mobile version of the site is not available, but there are plans for the development of one. With more Americans on mobile devices than ever before, it certainly places a premium on having a fully-functional legal online gambling site with those capabilities.