888 Holdings, Golden Gaming Reach Deal To Bring Online Gaming To NV Residents
Wed., September 11th, 2013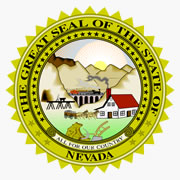 The online gaming community in the state of Nevada has the potential to expand over the course of the coming weeks, following an agreement that was reached involving Golden Gaming and 888 Holdings, with Treasure Island playing an important role as well.
The marketing agreement between the two parties has only reached a preliminary approval however. The design of this pending project would bring a new and innovative marketing approach to online gaming, where Golden Gaming would be given the exclusive opportunity to market to the players and cultivate relationships with those players that would ultimately lead them to signing up with an online poker site operated by 888 Holdings.
Golden Gaming's part in this would be only marketing, as 888 Holdings and Treasure Island would be involved in the actual running of their legal online gaming websites.
The final approval of this pending project requires the Nevada Gaming Commission to give it the green light. This will take place on September 26th, and is expected to be passed. From there, the process would officially begin once Treasure Island launches the website for this.
This would add on to the real-money online poker sites in Nevada, with Ultimate Gaming the only current one in operation, launching in April of 2013.
888 Holdings would be involved in the running of three different poker websites, including Treasure Island, World Series of Poker for Caesars Entertainment, and their own 888 Poker brand. The company is trying to grab a bigger piece of the online gaming pie within the state, specifically on the strip where Treasure Island is located.
Golden Gaming fits into this by profiting when a customer signs up at one of these sites directly through one of marketing outlets, but only for the Treasure Island site, or the 888 Poker site.
Nevada continues to be an industry leader in online gaming along with their East Coast counterparts, New Jersey and Delaware.
Both Nevada and New Jersey are expanding their legal online gambling operations to expand within their respective states. Eventually, states have said that the goal will be to cross over borders with interstate networks for online gaming and the residents within those states. This marketing effort is the latest in the line of events that have taken place in 2013 as means to move forward in the process of expansion.