Caesars Entertainment Taking Steps To Make Bid For Online Gambling Site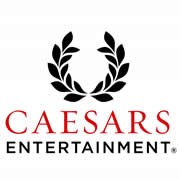 Caesars Entertainment, one of the largest companies in the world for gambling, announced their intention to expand online gambling in the state of Nevada. Caesars is not the first company to jump on board the Internet gambling train in the state. They are behind UltimatePoker.com, the state's first regulated online poker room, which has been in operation since April of 2013.
This is big news though, because it appears that Nevada will be following New Jersey in terms of a grand expansion of online gambling within the state.
New Jersey has their 12 Atlantic City casinos all on board and in the process of bringing legal online gambling that is licensed and regulated by the state. Nevada has that with UlitmatePoker.com, but it has so far been the only progress. With Caesars making noise about throwing their hat into the online gambling arena, the potential for big expansion in Nevada seems like a real possibility.
To raise money as means to fund this venture, it appears that selling stock options is what will take place. According to an Associated Press report, the Securities and Exchange Commission filing that Caesars made this past week indicates an estimated $1.2 billion in the selling of stock to reach the number that they have in mind.
A separate company would be started known as the Caesars Growth Venture Partners, which will also cover the Planet Hollywood Hotel And Casino, as well as a new casino project in the Baltimore area.
Caesars is not limiting their online gambling aspirations to Nevada though. There are three states with legal online gambling - Nevada, New Jersey, and Delaware. Caesars is participating in trying to widen legal online gambling in the country to more states than just the three.
The company is already involved with legal online gambling sites outside of the U.S. around the world, so they know exactly what needs to be done in order to efficiently operate one.
It only took hours after the announcement of Caesars selling off stock for them to grow. In fact, a Bloomberg report from the middle of last week said that the company gained 13 percent, with the stock sitting at its highest price in 2013.
However, the Wall Street Journal indicated that because of the significant debt incurred by the company, which sits at roughly $24 billion, problems could be created for the future. Caesars is obviously optimistic, and believes that they will be able to operate with growing profits.