Kentucky Awarded $6+ Million From Internet Gambling Domain Seizure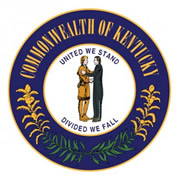 The Commonwealth of Kentucky was awarded just under $6.1 million last week by the United States Department of Justice, stemming from a claim it had made in 2008 following the federal government seizing control of several prominent online gambling sites.
Back when online poker sites that accepted U.S. players like Full Tilt Poker and PokerStars were taken over by the government and shut down, Kentucky Governor Steve Beshear got together with the state's legal department to get a share of the millions of dollars that would be coming the way of the Department of Justice from penalties imposed on the sites. In total, there were 141 domain names the Kentucky Governor had the state go after.
But the claim of these domain names by Kentucky was not met without opposition. In fact, the Department of Justice ruled in 2012 that it was unconstitutional for Kentucky to do so. What it boiled down to was the fact that the Department of Justice did not think that the claims by Kentucky held water, because it was the DOJ that seized the domain names, and not the state.
Not a state to give up easily however, the Commonwealth of Kentucky pursued this claim further, citing ownership of sites like Full Tilt Poker, Absolute Poker and more. Essentially the argument boiled down to Governor Beshear wanting to protect the residents in Kentucky, and the state's licensed gambling products. Obviously Kentucky is most famous for its horse racing, with the Kentucky Derby held annually at Churchill Downs.
This battle came to a conclusion with the DOJ reversing its initial decision, and writing a $6.075 million check to the state this week, which will be put into a general fund. The DOJ actually in fact had roughly $36 million in funds for this specific ruling, just in case it turned out that Kentucky would be awarded funds for the claim. While the payout wasn't quite that amount, a $6 million victory for Kentucky is seen as a big win in the eyes of those who fought for years to get what they believe they deserved.
The amount is minimal compared to what the extent of fines were for the seized sites, but for Kentucky it was about the principle of the situation versus the money.
"Our bold and steadfast determination to protect Kentucky consumers, our signature horse racing industry and legitimate charitable gaming interests," Governor Beshear said.
In total, PokerStars had to pay $731 million to the Department of Justice, and another $50 million on top of that from PokerStars CEO Mark Scheinberg himself regarding forfeiture claims.