Michigan Authorities Raid Sterling Heights Restaurant For Illegal Gambling Activities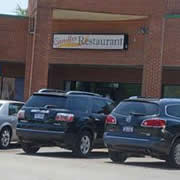 A four-month long investigation resulted in the arrests of four people for a variety of gambling violations in Sterling Heights, Michigan over the weekend. According to authorities who acted upon the warrant issued, approximately 70 individuals were within Candles Restaurant participating in card games, and utilizing roughly a dozen slot machines.
The operation of such gambling establishments are illegal in the state of Michigan, and a violation of the Michigan Gambling Control And Revenue Act of 1996.
This Act, stipulates that "casino gaming is authorized to the extent that it is conducted in accordance with this act." This is the biggest gambling law in the state of Michigan. The law aims to ban situations seen in Sterling Heights, calling for legalized and licensed casino gaming at establishments that have taken the necessary measures to comply with the law.
There are legal land-based casino establishments all over Michigan. Those living in Michigan or visiting are able to go and legally play a variety of casino games that are offered at the different establishments. In fact, roughly 30 licensed casinos are in operation in the state.
Michigan is not quite on par with other states in the U.S. such a Nevada or New Jersey in terms of the liberal view on gambling, but there are certainly opportunities for those who wish to play legally.
Despite the fact that the Michigan Gambling Control And Revenue Act still allows for licensed gambling, events such as the Sterling Heights bust continue to take place. It seems rather interesting that it would occur in a state like Michigan where residents are able to play, but underground gambling is not uncommon in the U.S., because of the fact that it's still not completely legalized.
But taking this a step further is the opportunity for gambling online in Michigan. While there is no state-regulation allowing online gambling in Michigan, the fact of the matter is that by allowing it, situations like these could be avoided. Not to mention the fact that every study on record for online gambling shows the opportunity to boost revenue in the state. Just take a look at New Jersey which is implementing fully legalized online gambling regulation for their 12 Atlantic City casinos. Upwards of $230 million in increased revenue is expected.
While gambling in Michigan is not on the level as seen in New Jersey, the concept remains the same. State-regulated gambling sites could reduce the number of underground gambling rings, by legitimizing the industry, and furthermore, getting a piece of the revenue pie to help the local state economy.
Michigan has the chance to be one of the first in following in the footsteps of a New Jersey, Nevada, and even a Delaware, all three of which have taken measures to legalize forms of gambling online. Perhaps the Sterling Heights incident can be used a catalyst for future change in state down the road.