Betting On NBA Now In-Play With Start Of 2013-2014 NBA Season
Tues., October 29th, 2013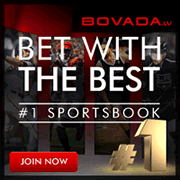 The Miami Heat are the two-time defending NBA champions as the 2013-14 season opens on Tuesday, October 29th. The Heat are eyeing a third-straight championship and big favorites to get it done once more.
But there are certainly some notable contenders to pay attention to throughout the year; don't hand the trophy to Miami just yet.
Throughout all of the action of the upcoming season, there will be plenty of betting lines to get in on each week. With 82 games played by each team, the regular season schedule is chock-full of daily matchups.
Bettors interested in wagering on the NBA online will have plenty of legal sports betting sites to use if opting to place wagers during the season. These legal sports betting sites will feature a multitude of different betting lines and wager types. Bettors often find success by shopping lines at different sportsbooks. With most every sportsbook having NBA odds, there can be a variety of places to check out.
Game lines and prop odds will make up the majority of betting odds that will be seen throughout the year. Betting the point spread, money line, and point total will accompany every NBA matchup. But a continual formation of futures odds like we mentioned at the onset will be available as well. They start out with the Heat as favorites, but as the season moves forward and teams rise and fall up the playoff ladder the payouts will change across the board at all legal online gambling sites that have odds available.
Weekly updates to 2014 NBA Championship betting lines are necessary for the most accurate payouts. But at the same time this represents a chance to get in on a wager where the profit margin is one of the highest. Bettors can follow NBA futures odds all season long, tracking the movement of each team.
The overall point is that there are plenty of different ways that bettors are able to wager on the NBA during the season. And with the playoffs lasting until the beginning of June, that means months of NBA betting action.
Online sports betting websites not only field bets, but they also run different promotions. Bovada Sportsbook for example has a unique promotion relating to the 2014 NBA Championship. Any bet placed on the 2014 NBA title for a team outside of the Heat can win a $20 free bet. Bovada is calling this their 'Beat The Three-Peat' promotion. If Miami ends up winning it all, then Bovada will refund your bet up to $20. Essentially, it comes down to whether or not bettors think Miami will do it again. The last two years bettors would have their money refunded!
2013-2014 NBA Championship Odds