Former SunFirst Employee Claims To Be Responsible For Online Poker's 'Black Friday'
Thu., September 26th, 2013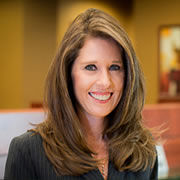 Members of the online poker community definitely remember Black Friday - the day the major U.S. online poker providers were essentially seized by the U.S. Government (April 15th, 2008). It turns out that a former SunFirst Bank employee, Cathy Scharf, now claims that it was her who set into motion the chain of events that would eventually lead to thousands of Americans being panicked, without existing monetary assets, as well as no place to play poker online - for some, online poker was their primary source of income.
Scharf at a conference for the Association of Certified Anti-Money Laundering Specialists recently at which time she disclosed that she had been the one to go to the authorities regarding monetary transactions processed by her bank SunFirst.
According to reports, the Associated Press learned that Scharf quickly became aware of online poker fees and transactions after being hired by the bank from the Las Vegas financial sector.
The story wasn't the only thing that conference attendees came away with. In fact, Scharf continued to talk directly about the current state of affairs and believes banks continue to process transactions.
So, what is Scharf's solution to this problem? She says do what she did and blow the whistle.
But, what she did not say is that it probably will not make much of a difference in this day and age. You see, playing online poker for money or for free is viewed quite differently in 2013 than when it was back when Black Friday occurred in 2008. Since that day the debate has raged on about the legitimacy of the game, and it would appear that poker seems to be winning this fight.
Evidence of this is clearly seen in states that have made provisions to regulate legal poker sites and other forms of gambling - Nevada already has two Internet poker rooms where residents and visitors can play for cash. In New Jersey, online poker will be up and running in November along with legal online casino games and Delaware has already opened up free casino gambling online in preparation for the day the real action starts.
Even those living in states that have yet to make plans for regulating online poker sites and other forms of gaming, it does not mean there will not be avenues in which residents can be safe when gambling on the Internet - there are many offshore legal gambling websites that accept Americans which feature online poker action in addition to other activities.
Until the feds step in and regulate the industry on the whole as many of their peers have already done, using un-regulated but still reputable online gaming websites for poker and casino gambling remain the best option.