Bally Technologies Buys SHFL; Looks To Expand Asian Gaming Revenue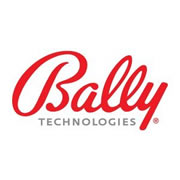 Bally Technologies reached a deal with SHFL Entertainment to buy the company and bring together two great gaming entities in the world of gambling.
Bally Technologies, founded in 1986, is headquarterd in Las Vegas. Not far down the road is SHFL Entertainment, which is located out of Paradise, Nevada but has markets all over the world highlighted by Australia and in the Asian markets. And even though legal online gambling in the U.S. seems to be much of the talk lately, Ballys decided to expand it's international share by purchasing SHFL.
The overall deal is said to be worth in the neighborhood of $1.3 billion which is significantly north of the second-largest deal when the company bought Bally Gaming International Inc nearly 20 years ago in 1996.
A leader in the development of slot machines as well as lotteries, Ballys now combines themselves with a company that produces blackjack and poker to cover the complete floor of a casino and not just in the area of slot machines.
This was certainly an appealing deal for those at Bally Technologies, as evidenced by the remarks made following the announcement.
"This strategic combination will immediately create one of the world's largest end-to-end gaming technology innovators," stated Bally CEO Ramesh Srinivasan.
Bally has a history of buying other companies, with names entities like Casino Marketplace, MindPlay and Advanced Casino Systems Corporation among the biggest acquisitions. Bally continues to be a dominant force in the area of slots machines, but this move for SHFL is a new angle to grow.
One of the key factors with SHFL has to do with what is gained in the international market. It's essentially a numbers game, and Ballys figured out that it could be a real big advantage to them. Ballys got 81 percent of the company's total revenue in the United States. That means that just 19 percent of the company's revenue was international.
Compare this with SHFL where between Australian revenue (36 percent) and Asian revenue (11 percent) added up to more than the U.S. revenue generated, which stood at 44 percent. That is a big difference in the disparity of where the money is generated, and Ballys recognized this.