Internet Gambling Regulations Officially Released In Delaware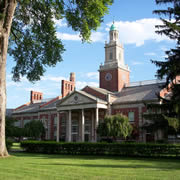 Nevada and New Jersey might be getting the majority of the attention when it comes to gambling and new moves towards legalizing online gambling. But in Delaware, which is the other member to this trio, they are making bold moves as well. Just last week, Delaware released new regulations and guidelines for Internet gambling.
The complete list of the new regulations that are being implemented can be found on the official state website of Delaware under their July Regulations for new legislation.
The official title for the release is 'Regulations for the Delaware Lottery 10 DE Admin. Code 206 for Internet Lottery Regulations'. These regulations stem from House Bill 333 that was passed in the Delaware State House back in 2012, which is also known as The Delaware Gaming Competitiveness Act of 2012.
The design of the new regulations cover a wide range of aspects related to legal Internet gambling and lotteries in Delaware. Grounds covered include internal controls, as well as licensing agreements, game equipment that may need to be approved, and more.
There is a comment period for these new regulations as well, where residents will have until July 31st, 2013 to submit inquiries, questions and comments to the Delaware State Lottery.
The Delaware State Lottery office is the official governing body that is in charge of developing and implementing these proposed regulations to the Internet lotteries in the state.
Among the highlights of the regulations, the request to input a Minimum Internal Control Standards (MICS), which will keep an eye on the integrity and fair practices of gaming, as well as monitor all revenue generated from taxing Internet lotteries.
The licensing of agents, technology providers, Internet lottery service providers, and employees are thoroughly covered as far as the standards that they will be upheld to, as well as the requirements that need to be met to ensure sufficient licensing is obtained by the parties.
Regulations for those who will be playing the games were addressed as well. Some of the provisions include the fact that players will be allowed to have one account per Internet Lottery agent, but will not be able to transfer their funds between their accounts, as they will be independent from each other. Only players in the state of Delaware will be able to have access to the Internet games to bet real money.
As was mentioned at the onset, Delaware is one of only three states that allow legal online gambling within their state. Nevada is currently implementing legal online poker that is regulated at the state level, which launched in April of 2013.
As for New Jersey, they are scheduled to have their online gambling project up and running by November of 2013. This will include a dozen Atlantic City casinos that will be involved.
Delaware has kept up right along with both Nevada and New Jersey though, as these new regulations are just the latest in the development in the process of implementing legal gambling sites in Delaware.